Queenstown isn't all about white-knuckle adventure, the alpine resort is also home to some world-class relaxation experiences. So while staying in your luxurious Queenstown holiday home, why not make the most of your Queenstown holiday and indulge in some well-deserved pampering. Here you can unwind and rejuvenate, all while soaking in the breathtaking mountain views. Join us as we explore the finest spa destinations that will elevate your Queenstown holiday to a truly exceptional experience.
1. Onsen Hot Pools: where nature and relaxation blend
Picture yourself in your very own exclusive spring-fed hot pool, perched high on a cliffside, where you can revel in the tranquillity of your private cedar-enclosed room. From this vantage point, you'll gaze upon breathtaking panoramic views of the Shotover River, creating a truly unmatched relaxation experience. Onsen Hot Pools not only offers this exclusive hot pool experience but also has a team of high-quality therapists who deliver an extensive range of face and body treatments, ensuring that this peaceful haven offers pampering like no other.
Tel: +6434425707
Address: 160 Arthurs Point Road, Arthurs Point, Queenstown
Website: onsen.co.nz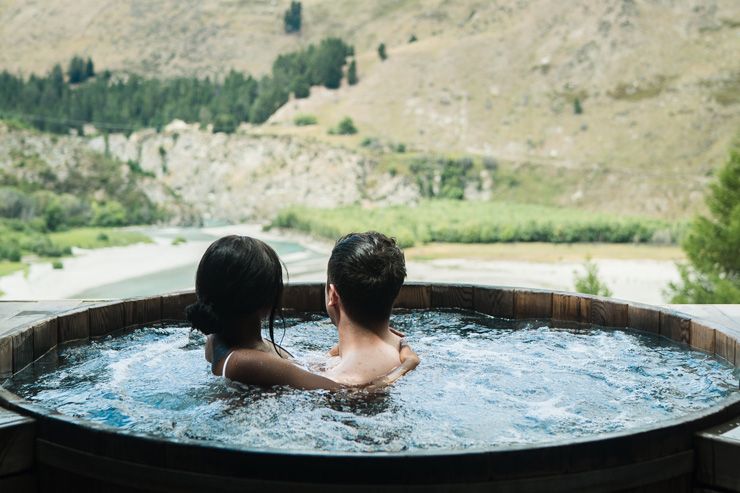 2. eforea Hilton: luxury meets relaxation
Indulge in luxury at eforea Hilton, located on the shores of Lake Wakatipu. The spa offers an opulent range of organic treatments to bring wellness and relaxation to the body. Private suites, organic treatments, couples and group rooms, refreshing teas, heated pool, hot tub, steam room, sauna and even a presidential suite with private balcony with lake view, eforea Hilton is focused on providing every possible comfort. Don't rush, you can spend the day unwinding here in the blissful environment.
Tel: +6434509416
Address: Kawarau Village, 79 Peninsula Road, Queenstown
Website: kawarauvillage.com/eforeaspa
3. Body Sanctum: a tranquil escape
After a day of exploring, treat yourself to a massage at Body Sanctum. Conveniently located in the heart of central Queenstown, this spa offers a range of treatments to rejuvenate your body and soul and provides the perfect retreat from the hustle and bustle of town. The spa's idyllic setting, luxurious treatments, and the expert skill of each therapist ensures pure relaxation. It's a perfect way to unwind, ease your muscles, and transport yourself to a world of tranquillity.
Tel: +6434424336
Address: Level 1, 10 Athol Street, Queenstown
Website: bodysanctum.co.nz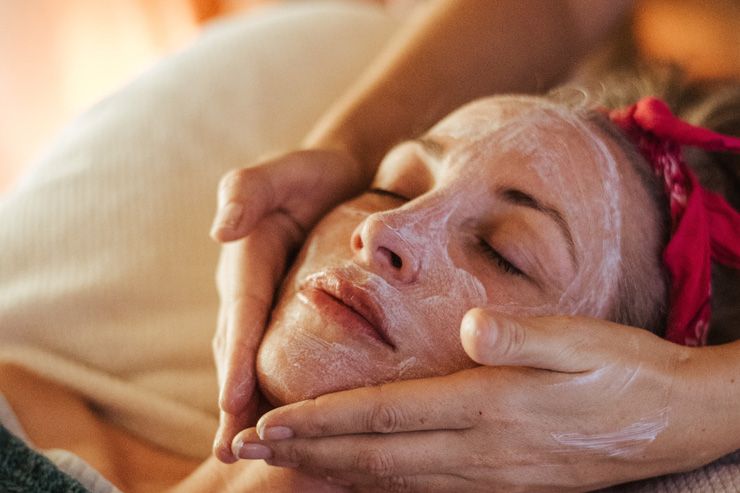 4. The Spa at Millbrook: a serene oasis
Housed in a beautiful villa on the hotel grounds, The Spa is the perfect escape for relaxation during your Queenstown adventures. The setting exudes beauty and serenity, the service is infused with warmth and hospitality, and the treatments are simply divine. Booking a treatment at this spa also grants you access to the inviting swimming pool and soothing hot tubs, adding an extra layer of relaxation to your Queenstown holiday.
Tel: +64 3 441 7000
Address: Millbrook Resort, 1124 Malaghans Road, Arrowtown,
Website: millbrook.co.nz/the-spa/
5. Your personal oasis
If you're in the mood for a more private relaxation experience right at your doorstep, we have an exquisite selection of luxury holiday homes featuring their own spa pools. These properties offer the perfect blend of comfort and convenience, allowing you to unwind in style amidst the stunning scenery. Indulge even further by arranging for a private massage right in the comfort of your Queenstown holiday home.
Search Queenstown Holiday Homes.
Your relaxing retreat awaits!