New Zealand Sotheby's International Realty (NZSIR) has won big at the prestigious 2022 Asia Pacific International Property Awards.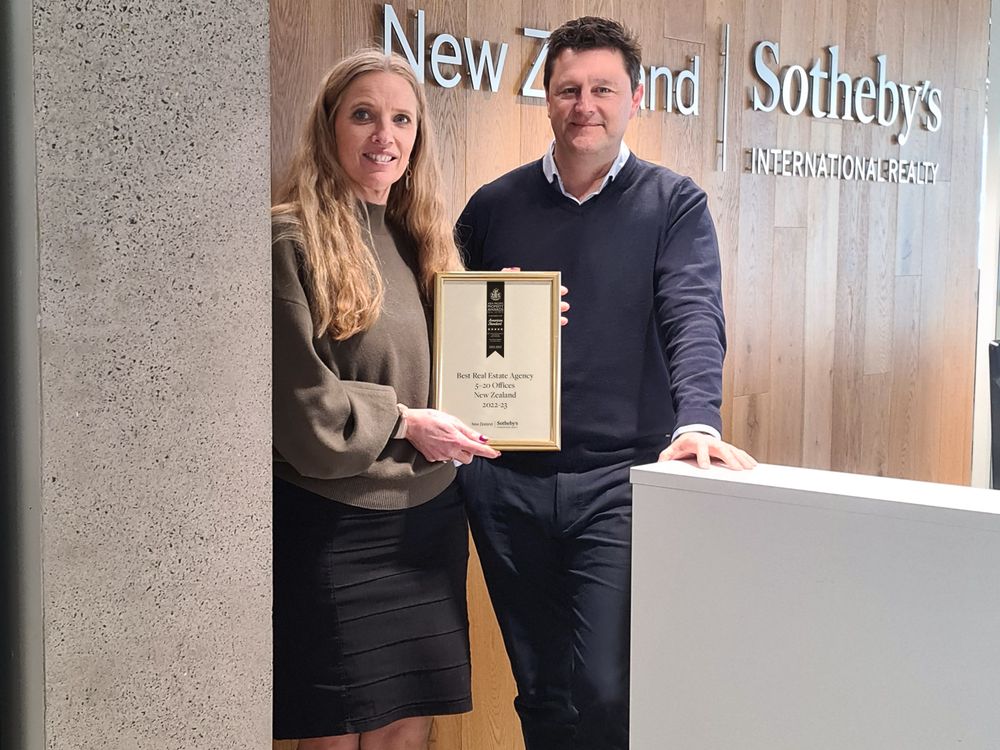 The agency took home the official title of 'Best Real Estate Agency 5-20 Offices New Zealand', having been awarded the only five-star accolade in its category. The Asia Pacific International Property Awards are judged by an independent panel and identify the highest achievers in the property industry, from architecture and development through to interior design and real estate.
NZSIR Managing Director Mark Harris says winning the award is an honour for the company and symbolic of the talent and dedication of NZSIR agents and team members across the country, as well as its head office in Queenstown.

"We are thrilled to win this award and be recognised as leaders in our industry in the Asia-Pacific region," he says. "NZSIR has enjoyed an extraordinary year in terms of sales and achieving record results for our vendors, and this award is an extension of that."

NZSIR was also an award winner for the 'Best Real Estate Agency Marketing New Zealand'.

"We believe everybody deserves excellent service and a professional approach to real estate, which is key to our success," Harris adds. "Marketing is an integral part of this, hence why we insist on innovative marketing strategies for every property we sell. It's also down to our own marketing as a brand, and our in-house team do a fantastic job of keeping us at the forefront of the real estate industry on a global scale."

The accolade automatically makes NZSIR a contender to win the Asia Pacific regional award and – if successful in that – a finalist in the upcoming International Property Awards, to be held in London later this year. The International Property Awards determine the world's finest property companies.

"Hopefully we will be successful with our progression to the International Property Awards in November and be named among the world's best," Harris says.