Choosing where to eat while on holiday in Queenstown can be quite the adventure; we've got iconic a-la-carte, world-famous burgers, boutique buffets and hatted chefs. So take your pick!
Top places to eat in Queenstown
When searching for the best restaurants in Queenstown, it's hard to go past our fine dining options.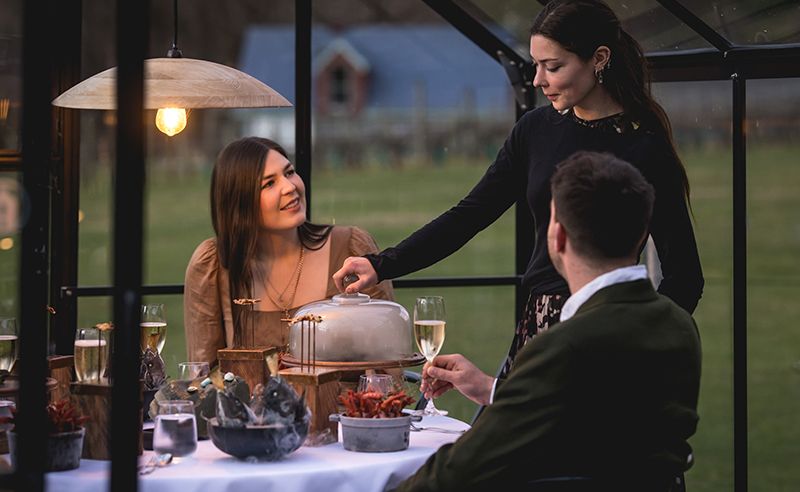 Amisfield Bistro – a kitchen for all seasons. It's hard to find a more iconic destination restaurant in the region, renowned for its locally-focused food philosophy, delightful creativity and of course, their delicious organic wines. And let's not forget the 'trust the chef' menu, famously sampled by Wills and Kate during their 2014 visit. Visit amisfield.co.nz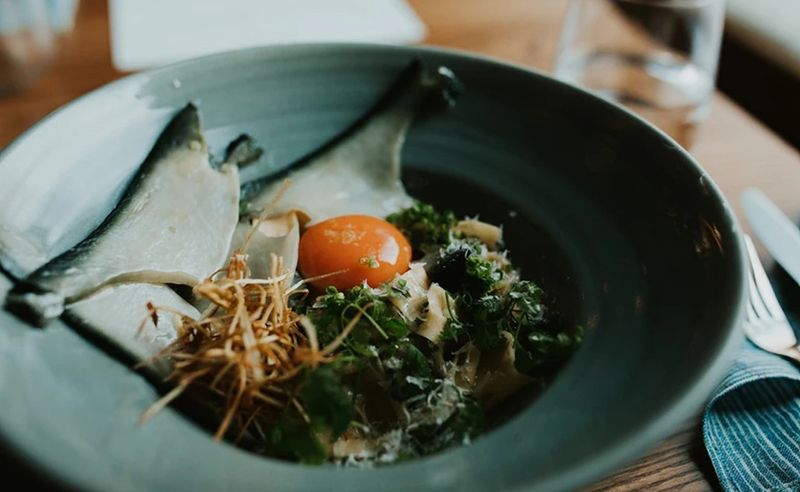 Aosta – the best of Italy in Arrowtown. An absolute favourite with local foodies, Aosta chef Ben Bayly takes the best regional produce and crafts it into fine Italy cuisine. Such is its popularity, you need to reserve your table well in advance. Visit aosta.nz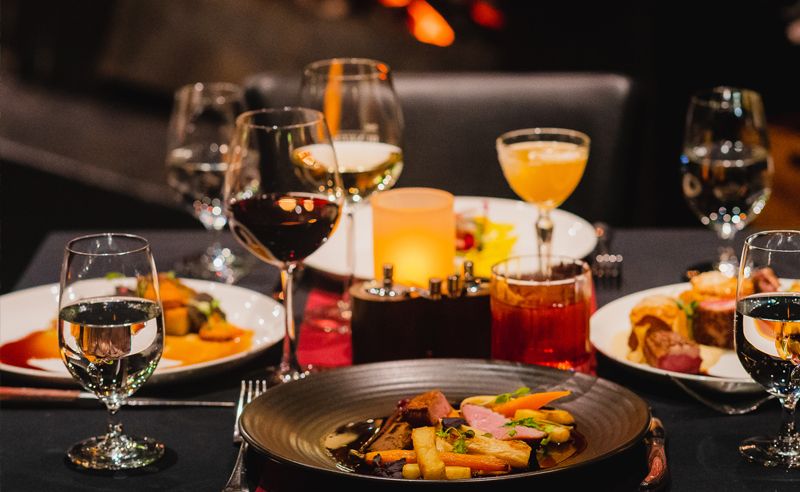 The Bunker – a Queenstown institution. The moody speakeasy-style dining room of the Bunker is where locals go for an understated yet superb dining experience. Specialising in game meats, the rustic fine dining is uncomplicated yet perfectly highlights local flavours, wines and cooking talent. Visit thebunker.co.nz
Local favourites
Some of the best places to eat in Queenstown are long-established favourites with the people who live here.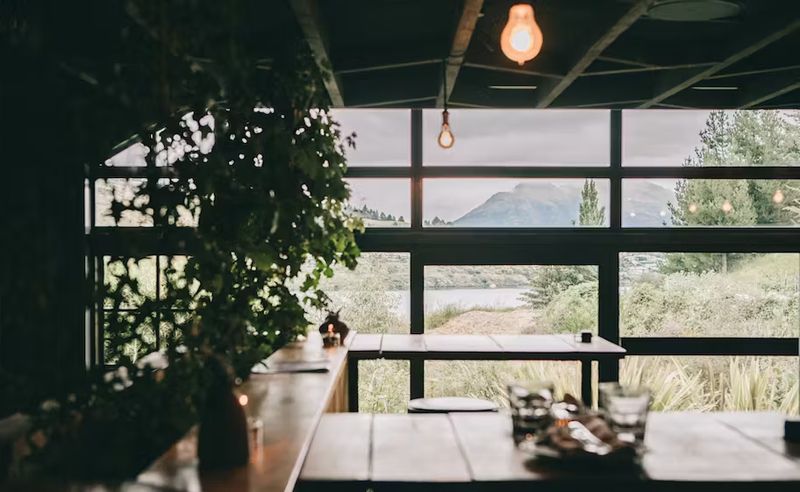 The Sherwood – unmatched sustainable and organic cuisine. So much care and thoughtfulness goes into the growing and sourcing of the Sherwood's produce, the end dish is destined to be exquisite. Bring your friends and experience the creative seasonal menus and in-house wine. Visit sherwoodqueenstown.co.nz

Flame Bar & Grill – one for the meat lovers. Flame brings the best of South African Braai and pairs it with fantastic kiwi hospitality. The ribs and steak staples are rich, satisfying and succulent. As well as a dining experience you'll want to repeat, the Flame team exude friendliness, passion and warmth. Visit flamegrill.co.nz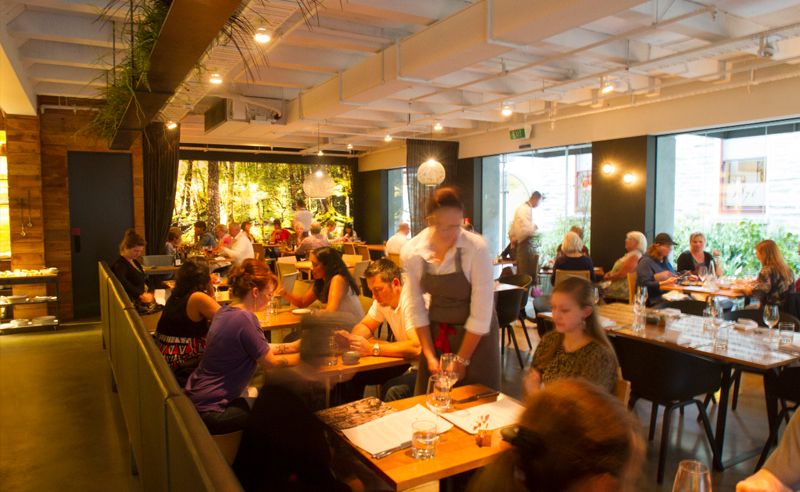 Rātā – top Queenstown eatery. Inventive, seasonal, delicious; Rātā is the brainchild of legendary kiwi chef Josh Emmett and his creativity is evident in every dish. The menu takes classic dishes and notches up the flavours through fermenting, dehydrating and preserving, resulting in delightfully innovative dining. Visit ratadining.co.nz
Queenstown's newest restaurants
The next generation of Queenstown eateries are fun, creative and testing the boundaries.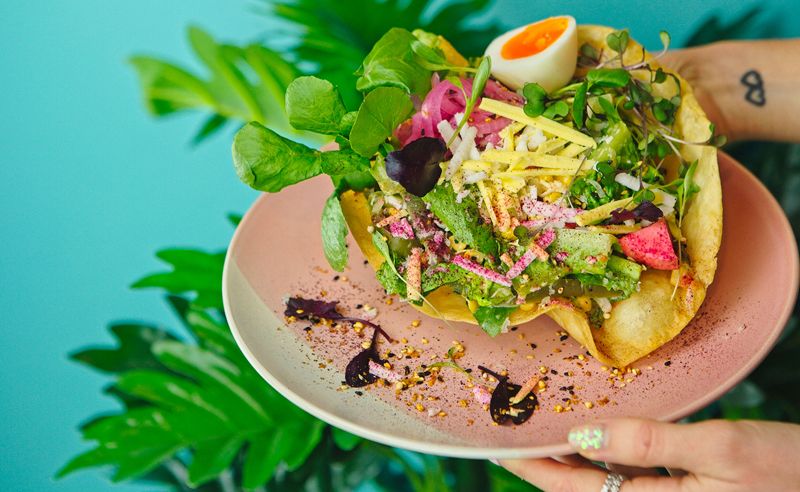 Margo's – vibrancy plus plus. At Margo's you'll not only find Queenstown's best Mexican food, but town's biggest Mexican-inspired cocktail menu. The food, the staff, the incredible décor; the whole Margo's experience is bright, colourful and unique. The chefs take inspiration from all around the world and craft it into delightful new-gen Mexican cuisine. Visit margos.co.nz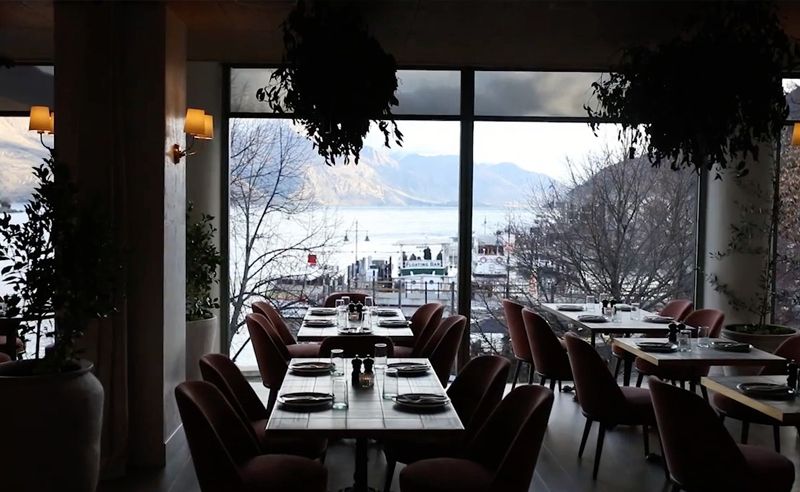 Soda – a taste of the Med on the lake. Come to Soda for the beautiful Mediterranean-inspired food, then settle in for the evening. The buzzing vibe at Soda is thanks to the comfortable dining space with mountain views, smiling staff and of course, sophisticated food and wine. Visit sodaqt.co.nz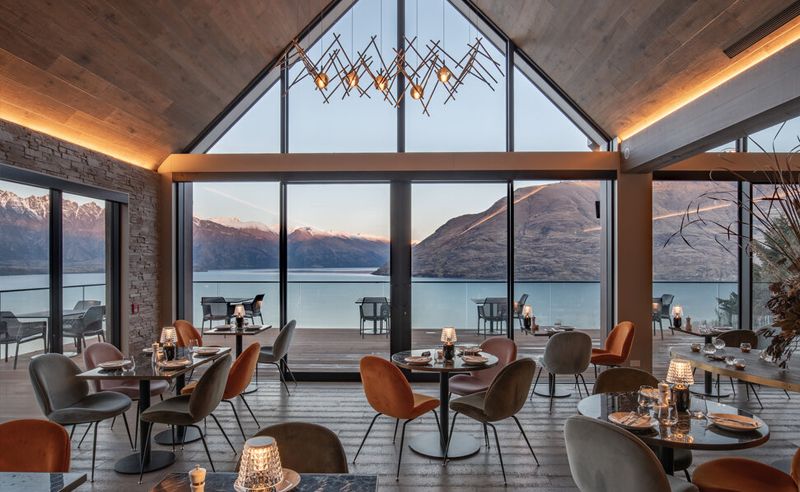 Nest Bar & Kitchen – contemporary food with a view. Nest's art-deco dining environment is as sophisticated and seductive as its food. The menu focuses on share-style street food, small bites and mains, eaten under vaulted timber ceilings of the enormous alfresco deck overlooking Lake Wakatipu. Visit nestqt.co.nz