A Kiwi company is creating accessories for some of the world's finest resorts and superyachts.

It's been nearly 20 years since Aucklander Nicola Webster and her husband Alex sat down and really contemplated the pros and cons of life by the sea. While incredibly rewarding in terms of lifestyle and views, there are a couple of undesirable aspects, too. The elements can be unforgiving, and the raw environment sometimes rugged and unpredictable.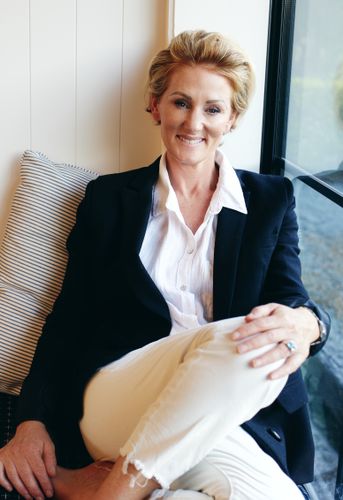 While a home by the sea may sound like a dream lifestyle, homeowners soon discover those sea breezes bring with them the need for extra exterior maintenance, and outdoor furniture and accessories that can withstand the harsh conditions.
This realisation sparked the idea of COAST New Zealand, a company specialising in luxury outdoor beanbags and cushions, as well as an exclusive collection of luggage, throws and blankets. Nicola says there was a significant demand for quality outdoor accessories that were fade-resistant and stood the test of time.
"We were depressed by the growing availability of low-cost, man-made materials and the proliferation of cheap and functional outdoor furniture and gear, the durability of which could usually be measured only by its half-life in a landfill," says Nicola. "We believe that the ocean, the great outdoors, and the people who go there, deserve better and for that reason we set out to produce beautiful, practical accessories that are not only enduring but timeless."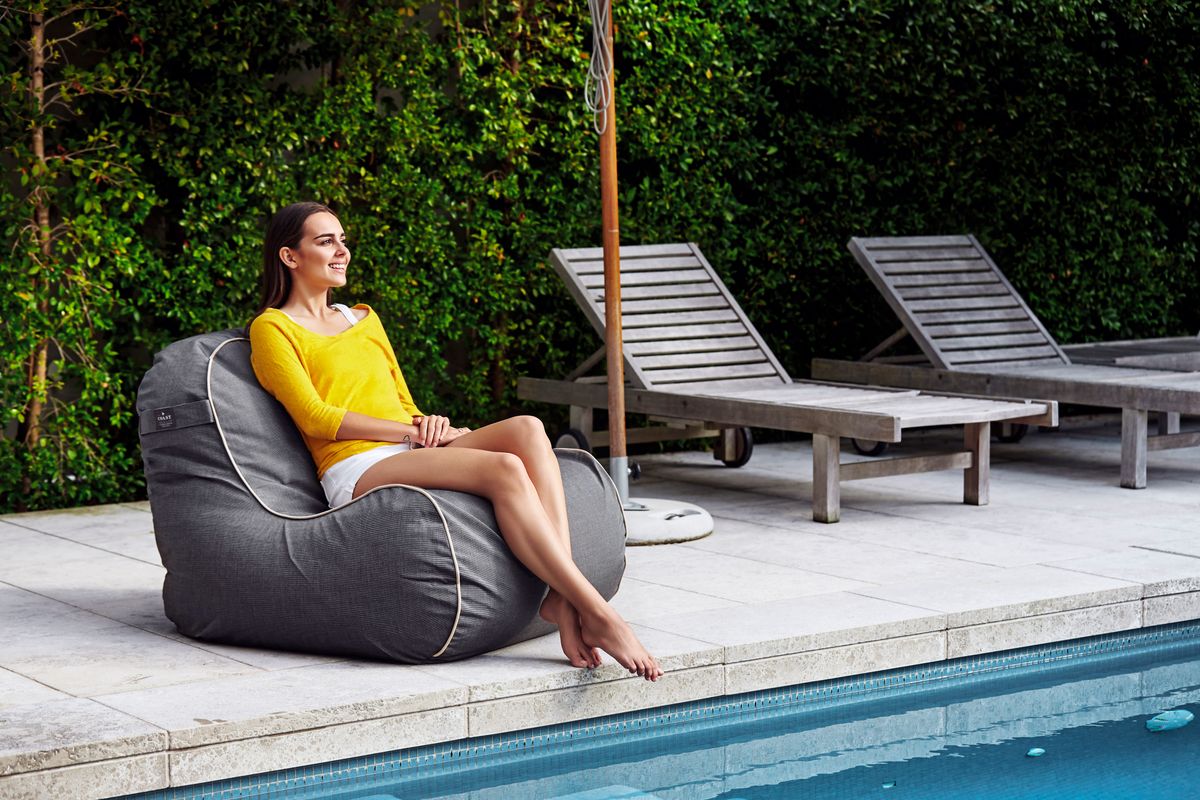 COAST New Zealand's opulent, high-quality products are now strategically placed in fi ve-star resorts and billion-dollar superyachts around the world. "We started out as a specialist supplier to superyachts – and this remains a large part of our business today," Nicola explains. "We continue to borrow many of the materials and methods that were previously the reserve of luxury yacht-building. Contemporary ocean-going sailing yachts must be comfortable and opulent, yet still need to withstand the harshest conditions at sea." Nicola, Alex and the team have created a luxurious collection of bean bags, cushions and soft bags, and also offer a bespoke service for one-off colours and client personalisation, such as embroidered initials. The entire range is handmade in NZ to enable strict quality control and fluidity in adapting to changing tastes, trends and colourways. "It is a real thrill when we see our luggage in the airports and holiday spots around the world.
We have been very fortunate to work on some amazing projects in the past 20 years," says Nicola. "In our first year of business we completed our first commercial project for a resort in the Maldives while we were still working with children under foot and receiving orders via fax. This order led to many other orders from the hotel group, and we still see the beanbags featuring on social media channels today."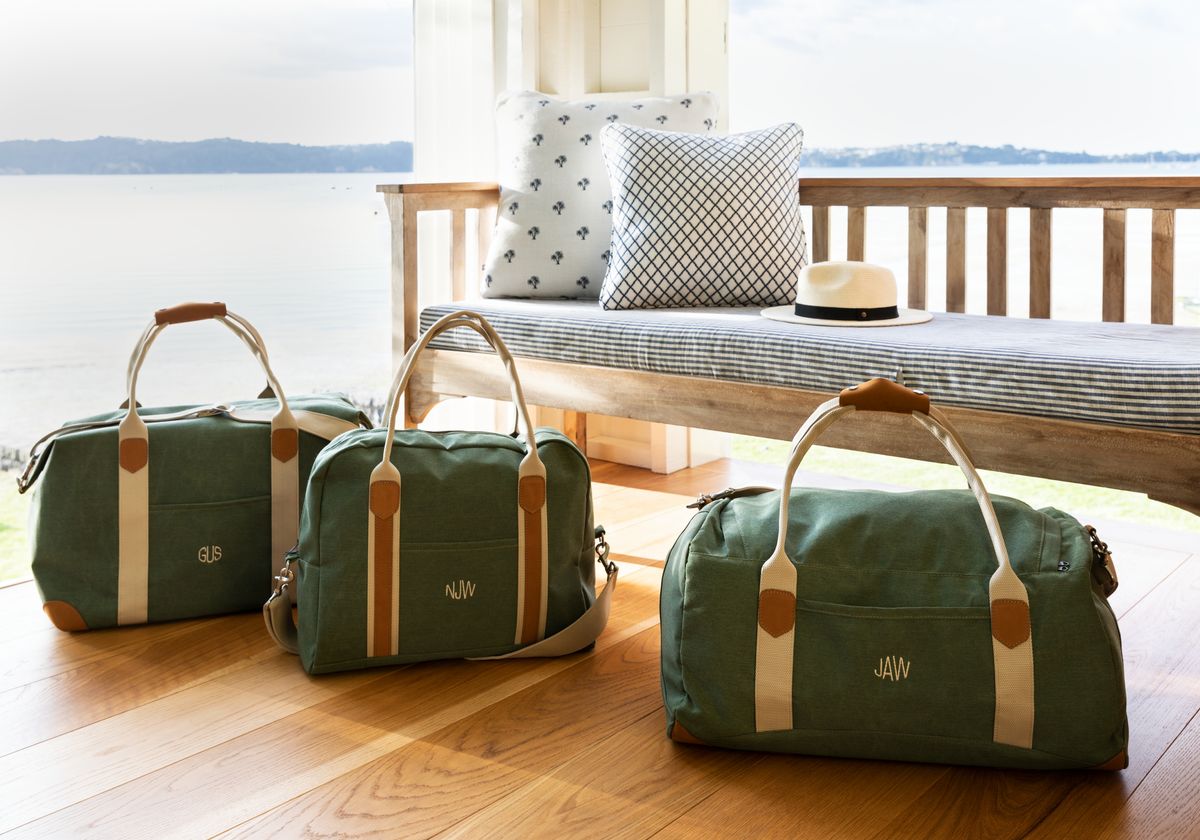 COAST New Zealand bean bags were a feature of the Louis Vuitton Trophy VIP Lounge at the America's Cup HQ in Auckland, and the eye-catching red bags are a common sight at Takutai Square in Britomart. "We regularly have customers contact us saying, I have had my COAST bean bags or luggage for 10-plus years and they still look fantastic," says Nicola. "It's incredibly satisfying."