Armed with Red Hot Chilli Peppers classics on her Spotify playlist and a healthy dose of nerves, pro athlete Dr Hannah Berry (née Wells) is tackling the New Zealand Sotheby's International Realty Queenstown Marathon once again. The last time she competed in the event was at the 2016 Half Marathon, when she took the top spot in the female category with a blazing time of one hour, 28 minutes.
On Saturday, November 18, Hannah will be digging deep for her second win. We catch up with the full-time athlete – who also has a doctorate in engineering – ahead of the world's most beautiful marathon.
What do you enjoy most about the NZSIR Queenstown Marathon?
Two things make the Queenstown Marathon event extra special; one is the location and beautiful scenery and the other is the atmosphere at the finish line. The organisers do a great job of putting on a fun finish line area with stalls and food trucks. It's nice to sit down after the race and enjoy the scene.
What is your training schedule leading up to a marathon?
Because I do triathlon, my training schedule is a mixture of swimming, biking and running. Usually, I run around 60km per week, so less than a pure professional runner by quite a bit. But because I am also swimming and biking for more hours than I run, I get quite a bit of my cardiovascular fitness from those two disciplines. In the lead up to doing a marathon I would increase my run volume to around 80-90km per week but this year I am just doing the half marathon, so I'm sticking to 60km.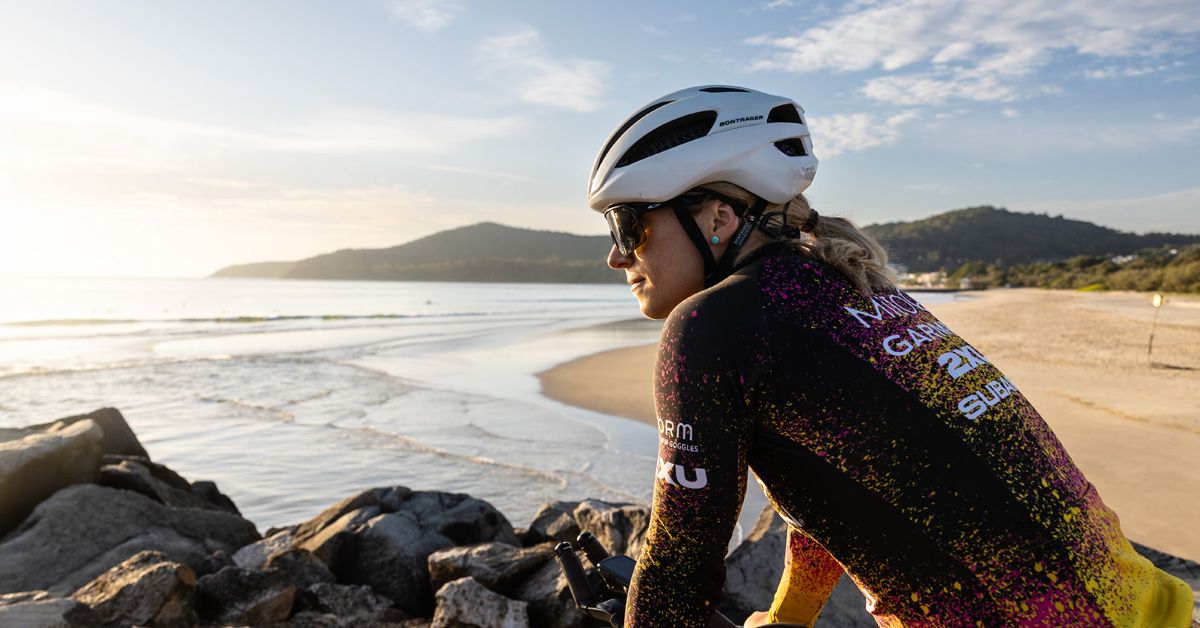 How do you recommend a beginner-to-intermediate runner trains for a marathon?
As a ballpark guide, an athlete should not increase their weekly mileage by more than 10 per cent per week. For an intermediate runner, a total volume of around 70km per week is a good volume goal to get to before the race. As an example, if an athlete is currently running around 25-30km per week without any issues, a 12-week build-in might be a good target. If an athlete wants to build in some easy recovery weeks within the build (depending on the athlete's injury history), then around 15 weeks with a recovery week approximately every three to four weeks is a solid plan.
What's your advice for improving speed?
One simple way to improve a runner's speed is to incorporate strides into the end of some runs. Strides are short bursts of running (15-30 seconds) where the athlete focuses on good run form at a faster pace.
It is not an all-out sprint, though – an athlete should be aiming to run as fast as they can while remaining in control of form. Doing four to eight strides, with a walking rest in between, twice a week, will help improve speed.
What are some of the most common injuries experienced by runners?
Unfortunately, injuries are common in running due to it being such a repetitive and high-impact sport. Some common running injuries include runner's knee, shin splints, plantar fasciitis, and calf or Achillies strains. All usually occur due to increasing load too quickly.
How can you prevent injuries while training?
Injuries can be avoided by managing load correctly, stretching and rolling, and incorporating some strength training into your weekly training schedule to ensure there are no imbalances in the body. If an issue does crop up, consult a good physio as soon as possible.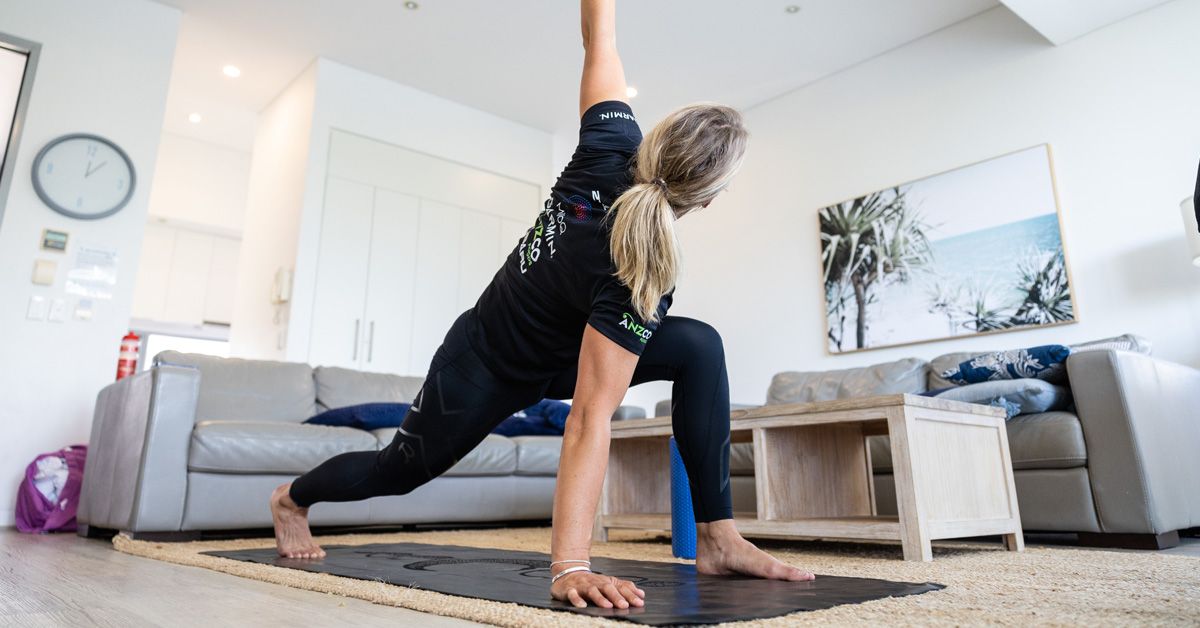 What is your nutrition plan before an event?
I like to eat a plain dinner the night before, like meat and three veg – perhaps a steak and some roast vegetables (potato or kumara) and some greens. Then I'll eat breakfast two hours before a race.
What about after the race?
I include protein for muscle recovery and carbohydrates to help restore depleted carbohydrate stores. But unless you need to think about another race coming up, I suggest enjoying a burger and a drink with friends!
How do you calm pre-race nerves?
Everyone gets nervous before a race. But it's good to be nervous! It means you've worked hard to be there and that you're about to attempt a personal goal or challenge that has put you out of your comfort zone a little. Be proud to be feeling those emotions, and thankful to be able to take on a challenge like this, regardless of the outcome. If you fi nd you're feeling a little more nervous than you would like, take a few deep breaths and remind yourself that racing is a privilege.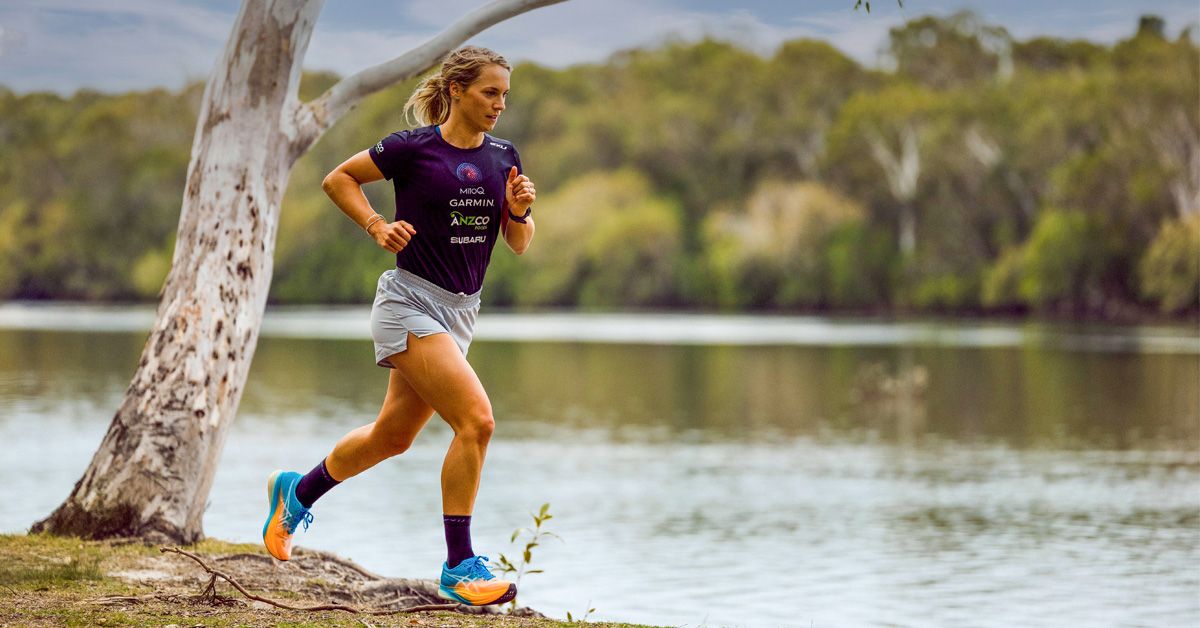 What are some of your own personal mantras that keep you motivated?
Motivation during a race comes pretty natural, I think – especially when I'm in a race like the Queenstown Marathon with thousands of other athletes. But when things get tough I like to try and distract myself by thinking about my run form, and trying to hold the best, most efficient run form I can. When it starts to really hurt, I tell myself that every step is closer to the finish line.
How do you usually celebrate your wins?
My favourite way to celebrate a win is with a nice glass of wine and a meal out with friends and family.