It's no secret that childhood development is a subject All Blacks legend Dan Carter is incredibly passionate about.
The retired rugby star is fresh from Fiji, where he was asked to speak at the Pacific Early Childhood Development Forum in front of leaders from 15 countries about his hopes and plans for children in the Pacific.
In partnership with UNICEF, Dan also visited local kindergartens and schools, a task which he describes as a "pretty eye-opening experience."
"These trips always amaze me," he says. "I love seeing the energy of the children, even when they don't have access to clean water or nutritious food – sometimes they don't even have a roof over their head. But if I bring a rugby ball, they just want to play and have fun. I walk away feeling really inspired. Here I was thinking I was having a bad day, then I look at these children laughing and smiling and it's very contagious. It gives me the motivation to do more."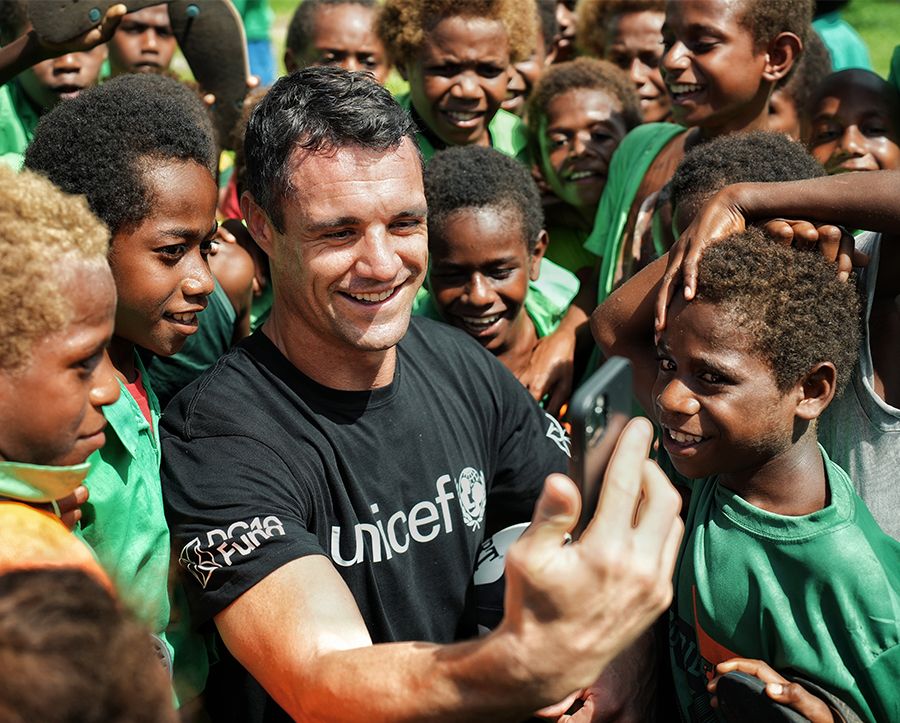 Family life
As a father of four boys, Dan comprehends the importance of raising kids in a happy, healthy and free environment.
"When you become a parent it's a natural instinct to want to protect all children," he says. "They are the future and I see that through the eyes of my children. But many kids in NZ and the Pacific have a very tough upbringing. I'm in a fortunate position to use the success of my rugby career to help shine a light on a few important projects for these children who need our help."
Dan has been a UNICEF ambassador for eight years and as part of that role he has been deployed on international field trips, visiting places such as Syrian refugee camps in Jordan. But last year Dan decided to level up his philanthropic goals and create his own fund, the DC10 Fund.
"I had a vision of encouraging kids to live to their full potential, unleash their dreams and enjoy a childhood like I had," he explains. "The DC10 Fund means I can handpick the projects I'm passionate about."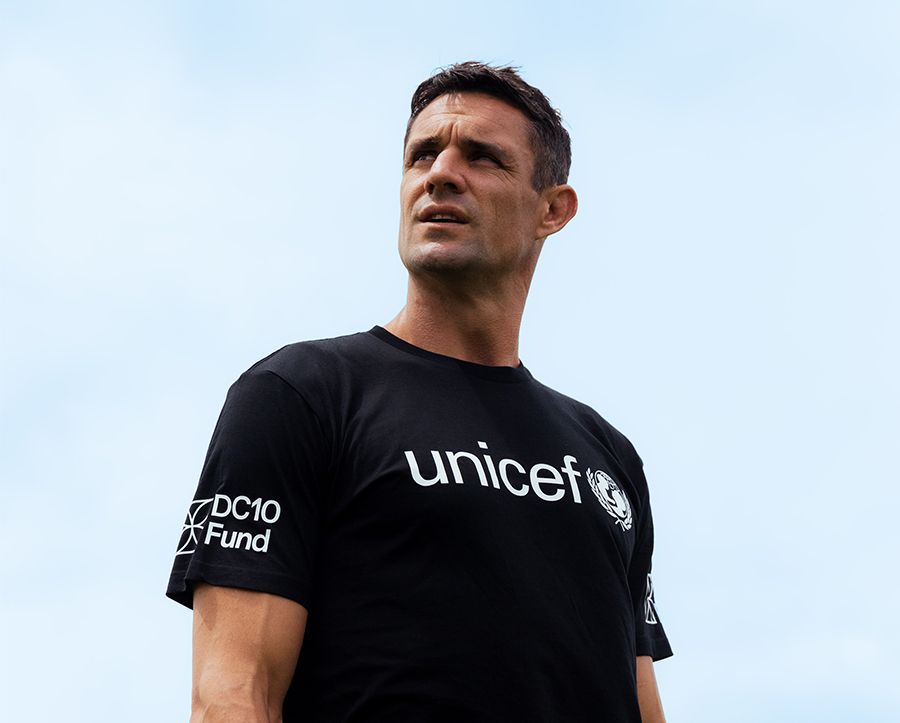 DC10 Fund
The three core pillars of the DC10 Fund are water sanitation, children's rights and natural disaster emergency relief. As well as practical assistance throughout the year – such as supplying clean water to schools, early childhood centres and medical centres in the Pacific – the DC10 Fund donated $500,000 to support Tongan children immediately after the 2022 Hunga Tonga-Hunga Ha'apai volcano eruption.
In NZ, the DC10 Fund is piloting some resources on children's rights in schools, and Dan hopes to further advocate for the rights of Kiwi kids.
"I wanted to start with home and the Pacific. They're our neighbours and a lot of my All Blacks teammates were of Pacific Island heritage," he says. "But as the fund grows, we want to be able to help children all over the world."
The DC10 Fund has raised more than $1 million since it was established in March 2022 – much of it donated via last year's Kickathon event – and Dan is planning another high-profile fundraising initiative later this year.
"It will be another exciting event – I can't give too much away yet but it will be something around the Rugby World Cup," he confirms. "It's been difficult asking people for donations while going through a global pandemic and a challenging time economically, but I'm hugely grateful for the generosity and support of New Zealanders. It's mind blowing to think that we have already raised well over a million dollars."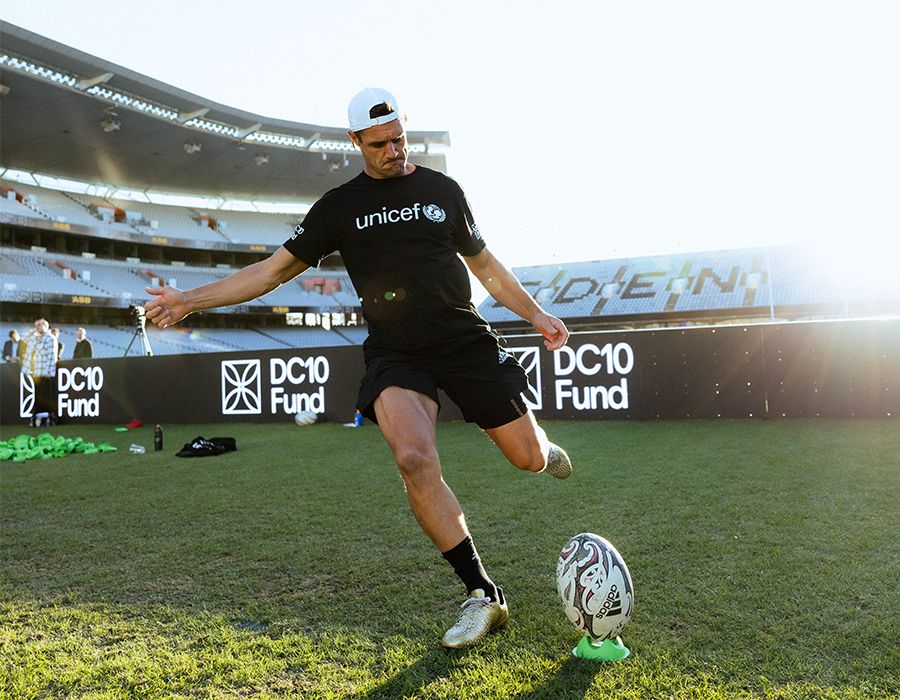 The next chapter
It's this humbleness and authenticity that has no doubt been a factor in Dan's immense popularity – as well as his record-breaking talents as a first five-eighth­. A natural leader, Dan touches on some of the secrets to his success in his new book, The Art of Winning.
"It's been a fun process to help me figure out how this next chapter of my life looks, post-rugby," he says. "I was proud of what I was able to achieve in my playing career but now I'm back on the start line and figuring out what's going to drive me over the next 20 years. It's an exciting time."