Speculation and crystal-ball gazing are often the source of dinner table property conversations. However, amidst the conjecture, there are cues to be found in the market and the global economy that provide a more objective indication of what the future may bring.
In this article, New Zealand Sotheby's International Realty Wellington Managing Director Glen Jones looks at the signs and how understanding what they are saying can help buyers feel more confident about purchasing a property. And if indications are correct, now might be the right time for buyers to take advantage of the favourable conditions, particularly in the Wellington market.
The global impact on the New Zealand market
Looking at things from a macro perspective, there have been promising signs recently relating to inflation. The US has just experienced its first sub 5% inflation rate in two years. In the UK, inflation hit 8.7% in April 2023 (well below its recent rate of 10%) and is expected to further decline by year-end, and the EU is also starting to see inflation drop back.
When inflation starts to fall across the board, we know interest rates will be at or near their peak.
The New Zealand Reserve Bank confirmed this in May in the wake of its latest OCR increase by indicating a strong likelihood this was the last rate hike.
This is all good news for the housing market and market confidence generally.
However, not all indicators lead to improvements. An election year is never ideal for residential sales, as it inevitably brings uncertainty.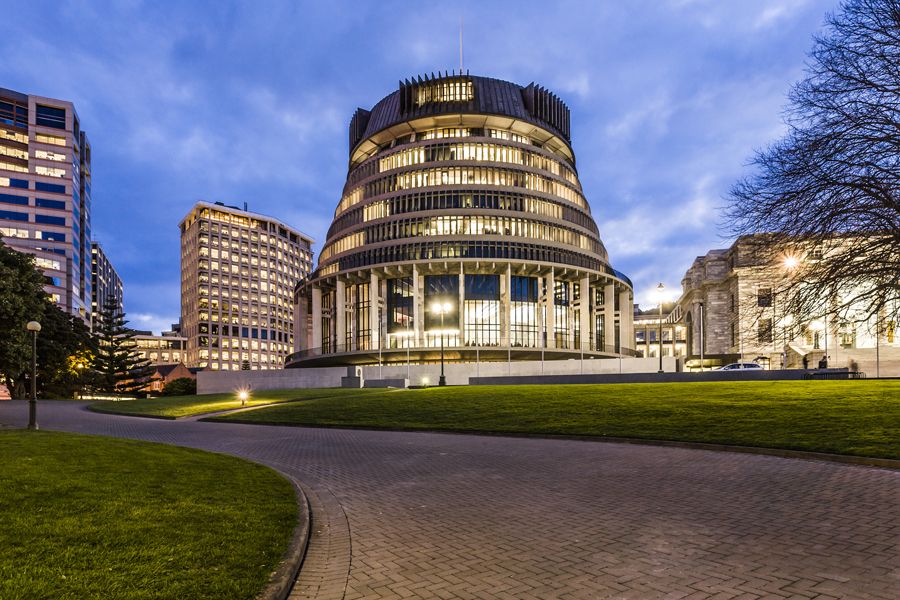 Green shoots: Signs of improvement in the NZ property market
REINZ CEO Jen Baird reinforced reasons to be positive in the April property report stating that recent "green shoots" in the form of increased first-home buyers and vendors meeting the market on pricing are a likely catalyst for improvements.
Importantly, we have seen first home buyers re-entering the market after a long absence, their appearance no doubt attributed to the easing of LVR restrictions. Mortgaged investors have fallen back, allowing first-home buyers and cash investors to fill the void. Lower yields, high mortgage rates and substantial deposits are turning off mortgaged investors.
However, the expected easing of the 40% deposit requirement (LVR) to 35% in June this year may offer some relief for these buyers.
The Reserve Bank Governor's recent comments that the OCR of 5.5% was most likely at its peak gives banks clarity for setting mortgage lending rates. Which, in turn, also provides buyers with clarity, something they've not had for almost 20 months.
After a rollercoaster few years, buyers are extremely well informed and have done their research on what money can buy where. For vendors, if a home is priced right – it will sell.
Buying in Wellington: What are the signs telling us?
Small signs of change: When the market turned in late 2021, Wellington was first hit, and it was hit hard. However, historically, the markets first hit are often the first to recover. And we are already starting to see a shift. According to REINZ, April 2023 showed small percentage gains or negligible losses across the board with respect to month-on-month average sale prices in the Wellington area.
Increased stock means more choice: It has been a welcome sight to see a jump in stock levels, giving buyers plenty of choice, a marked change from last year. As we approach the middle of 2023, a purchaser who has, say, $1.5M to spend will get much more for their dollar and be able to extend the geographical range of their search. At the market peak, buyers found their options severely limited by where their budget would allow them to go.
A boost in enquiries: Enquiry level and open home numbers have been increasing since early March. While activity level is a long way from what it was at the market peak, it is significantly higher than what we experienced in 2022.
Days-to-sell drops: Another positive sign in Wellington is a decrease in the days-to-sell figure. We've seen this figure fall significantly from what it was during the most challenging months last year. When properties move faster, we see an increase in transactional activity, which generally gives vibrancy and positivity to the market.
I believe the Wellington region property market has bottomed out and the worst is now behind us. Although we don't expect price rises over the next 12-18 months, we certainly don't expect further declines.
For buyers still in a watch-and-wait pattern, I recommend that the time to buy is right now. By seizing the opportunities available to you now, you are taking advantage of favourable conditions.
---

Glen Jones - Managing Director, Wellington
Glen has a Masters in Property Valuation & Law and is a qualified Member of the Royal Institution of Chartered Surveyors. He brings all this knowledge together in leading the Wellington region offices. View his profile here.