While the recent weather events are fresh in our minds, the fact remains that the market has been impacted by a number of factors of late, from interest rate hikes and uncertainty in the economy to global supply issues and changes in Government policy.
So how does all of this affect you if you are looking to buy or sell a property in Auckland? What is happening in the Auckland property market and what are the trends you need to be aware of?
Just 12 months ago, the real estate market in Auckland was characterised by strong demand and high prices. Investors were particularly active, driving up prices for both existing properties and new developments. First-home buyers were finding it difficult to enter the market due to competition from investors, and affordable housing options were scarce. There was an inkling of uncertainty due to the impending election and potential changes in Government policy. Overall, it was a challenging time for many buyers, particularly those looking to enter the market for the first time.
However, here we are at the beginning of the second quarter of 2023, and things are looking markedly different. While a slowing market is what often makes the headlines, it is important to look at what is driving changes in the market, and most importantly, what opportunities are to be found. Keeping yourself informed of property market trends is still the best way to achieve the best outcome.
From LIMs and baby boomers to the hottest new suburbs, Jonathan Sissons, Managing Director of New Zealand Sotheby's International Realty Remuera, looks at the latest trends to impact Auckland property prices.
First home buyers are back
It is encouraging to see first home buyers returning to the market tempted by reduced prices and the lack of competition from investors. This is good news for those looking to get on the property ladder for the first time. Overall, the market has shifted from a seller's market with high demand and high competition to a more balanced market with a greater focus on affordability and value. This is a good scenario for first home buyers.
The importance of LIM reports
On the back of a string of extreme weather events in Auckland, we are seeing buyers pay more attention to the marked flood zones on LIM reports. LIM reports have always been important, but they are now particularly influential. We are also seeing clients place significant importance on the location of a property. Those properties on cliff tops, beach frontage or unstable land will come under stronger due diligence from interested buyers.
Onehunga is on the rise
Savvy buyers are always looking for the best up and coming areas in Auckland to purchase. We are seeing an increased interest in Onehunga and expect this location to experience growth in the coming years. Younger people are attracted to the village café lifestyle and easy access to the city on the train. Transport often drives growth, and we are seeing train access impact other suburbs like Ellerslie, Greenlane, Mt Eden, and Kingsland.
Retirees looking for low-maintenance apartments
Retirees are looking to trade the family home for apartment living and lower maintenance, particularly in the suburbs of Newmarket, Remuera, and Parnell. This is fuelling renewed activity in the apartment market segment.
Cooling of investors
We have recently seen a decline in investor activity, following Government changes to policies around speculative activity in the market.
"The flip side to this is that it has opened up opportunities for first-home buyers, who are now able to enter the market with less competition."
Overseas buyers staying strong
There still seems to be a significant level of enquiry from overseas buyers, especially at the high end of the market. New Zealand Sotheby's International Realty is well-known for its international reach and good brand name. This reputation and strong global network enable us to extend and elevate the reach of our listings.
Buyers opting for finished homes
Buyers are showing a preference for properties that have already been renovated, looking to avoid the hassle and time involved in doing it themselves. This is due to the scarcity of tradespeople, the high cost of materials, and the uncertainty that comes with building projects at the moment.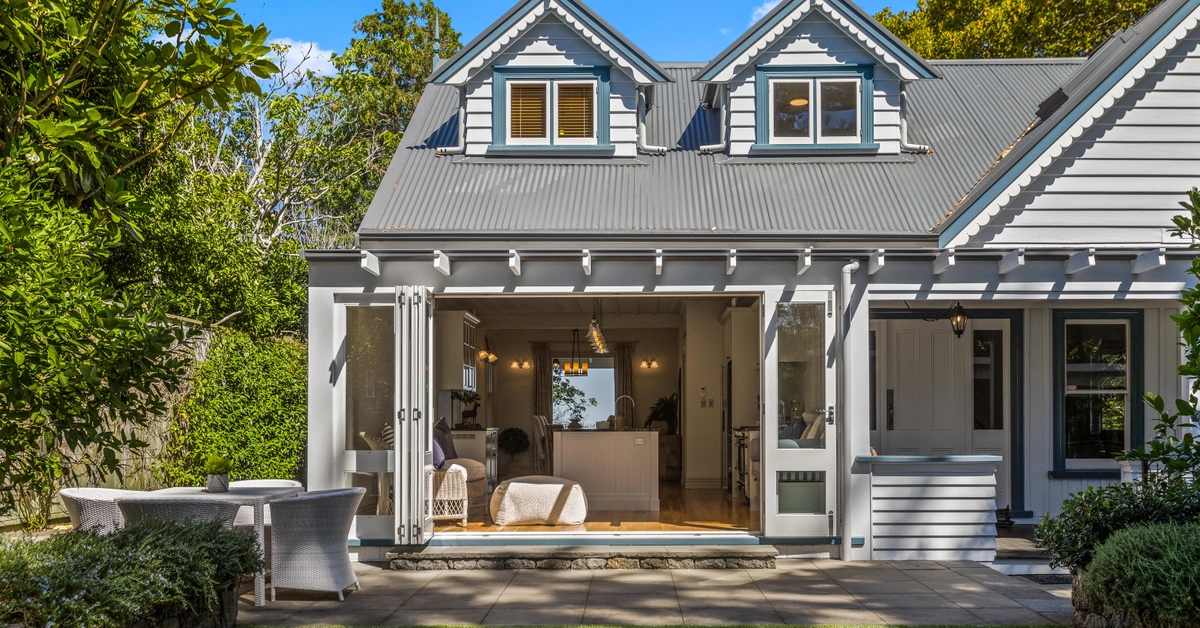 Economic uncertainty
Interest rates and shifts in the economy continue to cause caution among buyers, reinforced by media reports forecasting economic gloom one day and positivity and productivity the next. While this appears to be contributing to softening sales in the short term, latest indicators appear to hint at a steadying market.

Overall, the Auckland property market is experiencing a range of trends that affect buyers and sellers. We are seeing buyers behave more cautiously, seeking out properties that will fit their financial and lifestyle requirements. Sellers are having to adjust their expectations as purchasers are motivated by finding properties that show value for money rather than simply trying to secure a property at any cost. As always, it is important to work with a knowledgeable and experienced real estate agent who can help work with the current state of the market.
---

Jonathan Sissons,
Managing Director, Auckland Remuera
With a decade's worth of experience in multi-million-dollar transactions, Jonathan Sissons is known for his well-informed and confident approach to property sales. View his profile

here

.