How are businesses in Tāmaki Makaurau holding up right now?
Simon: It's pretty mixed. On one hand there's been the big issue of a lack of workers. There are also issues around cost, inflation and interest rates. Plus, there's uncertainty from a recession – even if that's technical – and an upcoming election.
On the positive side, immigration has opened up again – that's a good thing as far as workers are concerned. Many businesses are still quietly making money and it's not all doom and gloom.
Mark: 'Cautious optimism' is one way to describe it. From the peak of the market in 2021, we've experienced a very gradual decline through 2022-2023. Just in the last couple of months the figures are starting to improve – we had a nine per cent year-on-year increase in June-July.
How have Auckland businesses/property owners coped with inflation?
Simon: Higher costs have been hurting businesses. It's a similar picture for SMEs as it is for households – they feel the pinch and have to be careful. There is some light on the horizon, with inflation ever so slowly coming down. There's also hope that those in positions that matter – in the Reserve Bank and Government – can, if they're careful and they calibrate this right, engineer a soft landing.
Mark: Retail rates in the twos and threes jumping up to the sevens and eights does affect the property market – there's a lot of uncertainly in a buyer's mind, and a vendor's mind on whether it's a good time to list. It has been a flat market in Auckland for a little while but, with the OCR on hold and retail rates hopefully having levelled out, there are signs of stability.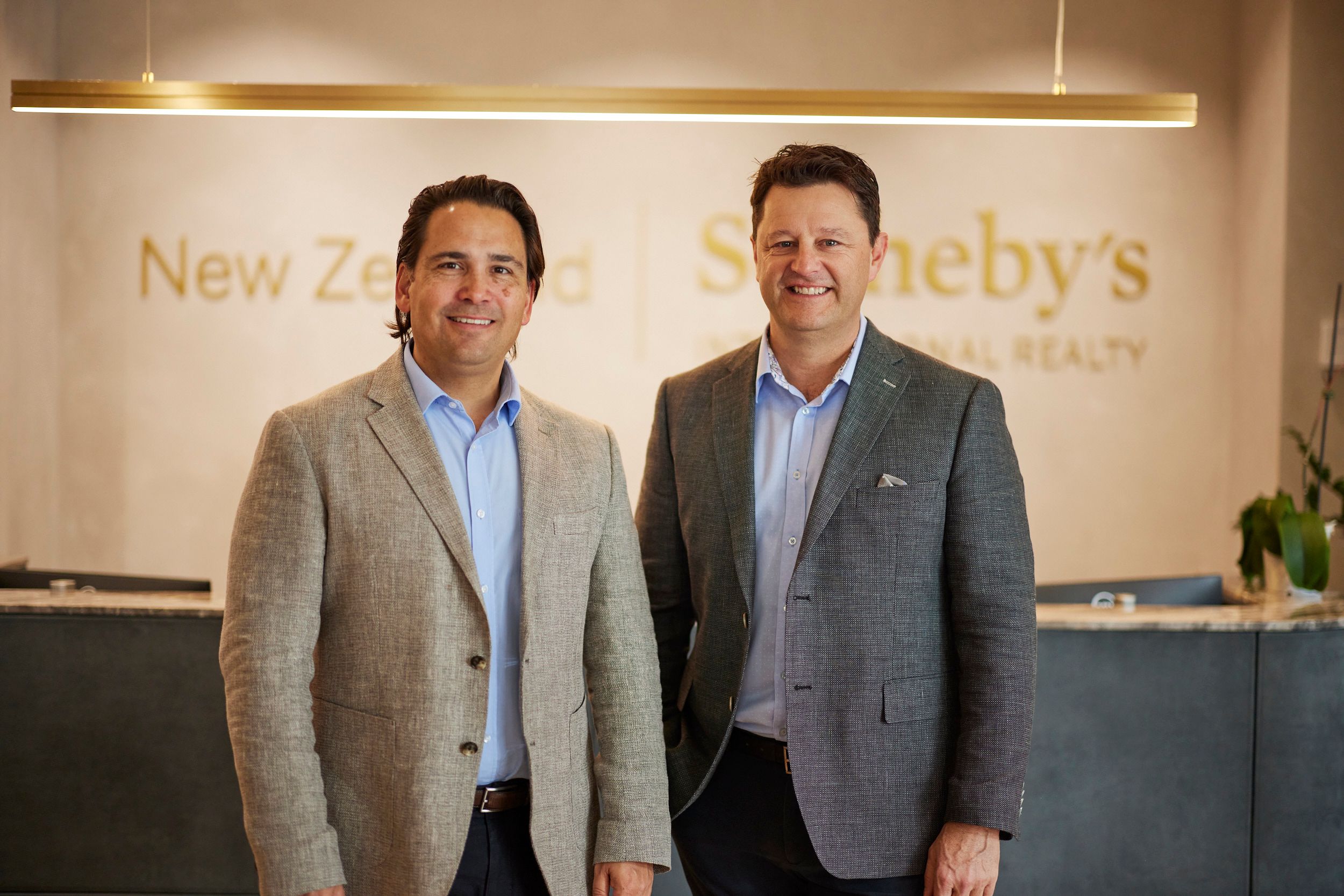 How much do you read into economic forecasting?
Mark: We keep a close eye on it, the rates announcements and the OCR. The real estate market is a direct reflection of the economy. We also closely follow policy. National are talking about relaxing negative gearing and the bright-line test, and these things play into the property market.
Simon: I follow it closely, but I don't read it perfectly – it's interesting how different banks and financial players will have varying views. They don't always get it right so my advice is to follow it but not be ruled by it.
Are Auckland businesses still feeling the impacts of Covid?
Simon: It's been a long slog and we're still not entirely there. Whether it's the CBD coming back to full throttle, or tourism and events, we could still do with some momentum. The last few years it's been one thing after another with Covid and weather events, but there are some niche businesses in a variety of sectors that have quietly done very well through them. They've done the right marketing and focussed on their business in the right way,
Mark: NZ is still a very popular place for people to live and buy property. While it's not the 2021 rush, expats are still looking to move home. Internationals are wanting to buy here – not that they can, which is something I think needs to be reviewed.
What areas of Auckland are selling well?
Mark: We've seen a few great sales in Remuera and downtown – some opportunities off the plan and partially-built projects. First home buyer interest is coming back to the outer-lying suburbs with the relaxation of LVRs, which subsequently fires up the inner-city suburbs with buyers wanting to trade up.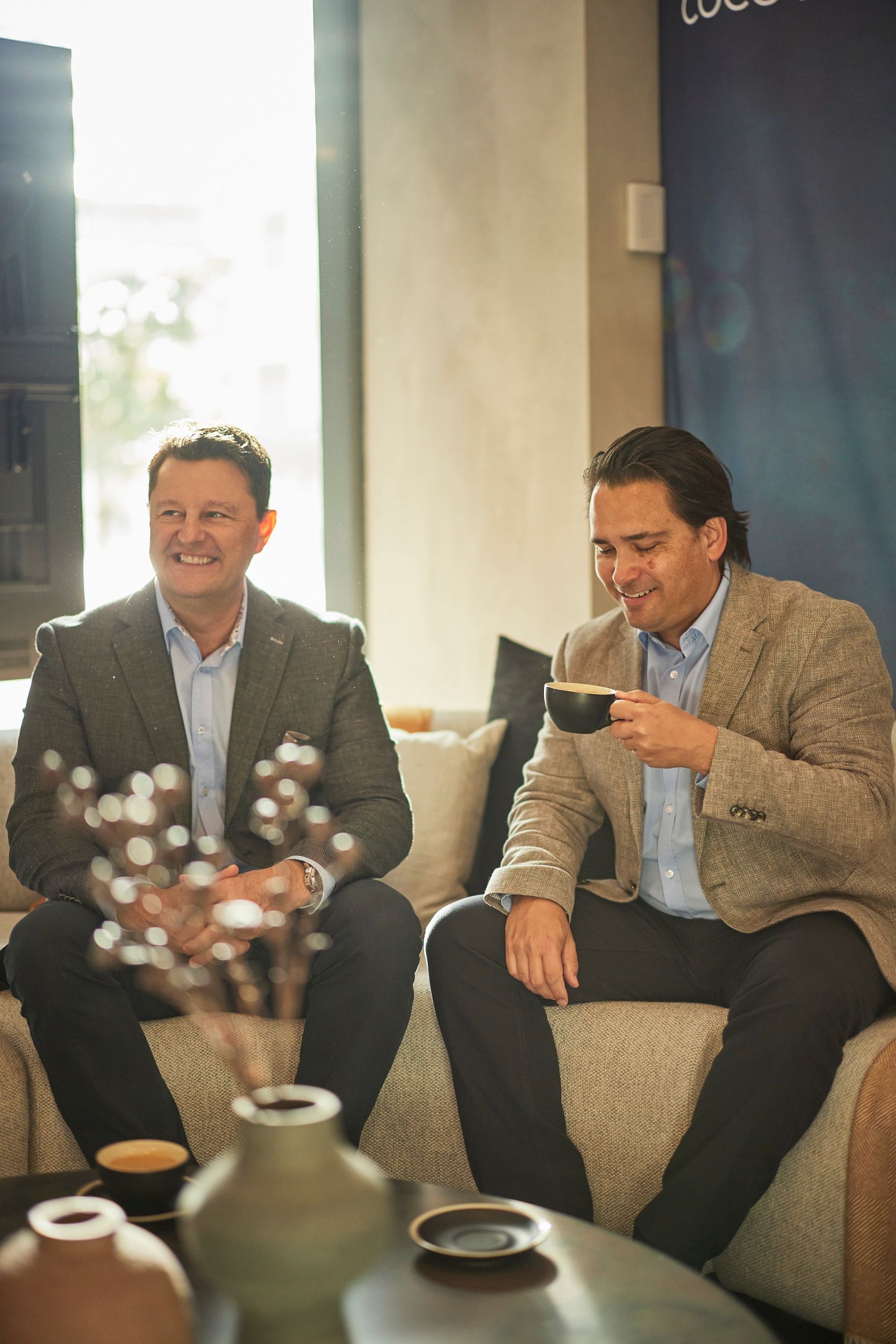 What challenges are Auckland businesses facing now and are these impacting the property market?
Simon: Our own mentality and attitude is a big one. We've faced a raft of crises in recent years and we've lost a bit of confidence, or mojo. To bring that back we need solid leadership – from the politicians and civic leaders but also from businesspeople, collectively. We need to look to the future with the mindset that, yes, we are out of that now, we are going to do some research and development, and we are going to invest because we can now make a return on it.
Mark: I agree that sentiment plays a massive role. That leadership and positivity needs to come to the forefront.
Simon: The weather also plays a part – a lot of people just need a warm, dry summer and that will have an economic benefit.
As leaders in your respective fields, how do you keep the motivation up during challenging times?
Simon: It's about your own demeanour, staying upbeat and positive and talking to your colleagues. Recently, I asked a business leader what he regarded leadership as in a NZ business context, and he said, 'humility with a ferocious will'. It's very Kiwi – humility is important but don't forget to have that willpower.
Mark: You've got to be prudent through these times with costs but leadership is 100% positivity and setting goals – you need to go for them and the team needs to see that. It's also a time to communicate and be a listening shoulder for people who are going through tough times.
What's the outlook for Tāmaki Makaurau businesses and the property market for spring?
Simon: It's glass half-full. Inflation will still be at higher levels than we've seen for some years but I don't think it's going to get any higher. We've seen immigration come back which means more workers in our economy and an election which will hopefully see some life injected into Wellington.
I think Auckland will come into a purple patch – we've got some great things coming, such as the City Rail Link and the International Convention Centre.
Mark: People are now seeing that the bottom of the market has been and gone but it's still a great time to buy. We're already seeing things pick up in the regions. Also, Sydney is really cranking along and quite often the Auckland real estate market follows it.