It's been a big year for broadcaster, podcaster and businesswoman Brodie Kane. As the end of 2023 draws near, she is reflective on the highs and lows and the excitement and successes of the year.
While her professional highlights include presenting at the Rugby World Cup in France, soaring podcast ratings and a starring role on a reality TV series, there are a few personal milestones and bucket-list ticks she's proud to achieve this year, too.
When we catch up with the Auckland-based, award-winning journalist, she's packing her bags for the Sydney Marathon the following weekend, and preparing for the 60km Kepler Challenge in Fiordland in December. Her passion and dedication to long distance running is somewhat infectious, and it was bolstered by her second-ever marathon at the New Zealand Sotheby's International Realty Queenstown Marathon in 2020.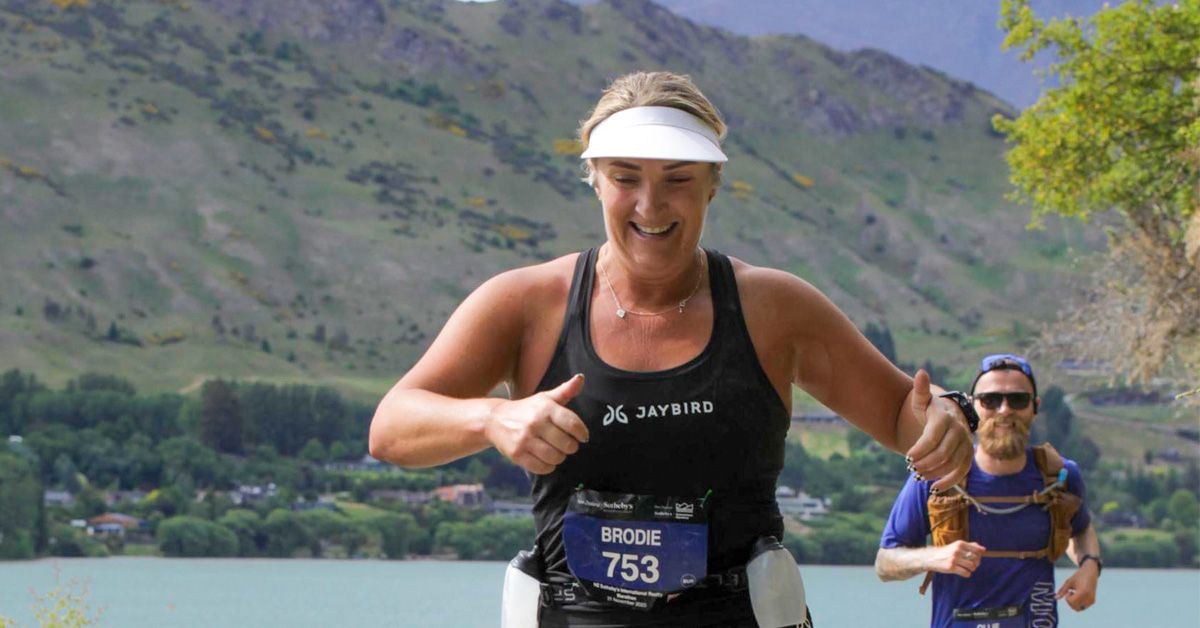 Although it didn't quite go to plan, it was, Brodie says, a sharp lesson in resilience and mental strength.
"What I love about running and competing in events is that my experience continues to evolve."
"For my first Queenstown Marathon, I'd over trained and went out too hard. It went horribly wrong but it was the best thing that could have happened because it taught me more about myself. You can have these fascinating self-discovery moments and, for me, the endurance running space is my place to do that.
Amidst the chaos, it grounds me and keeps me sane, and no matter how the run goes, I feel that each experience makes me a better person."
These days, finding time to train is a challenge that Brodie has accepted. Since launching her own
business, Brodie Kane Media, in 2020, Brodie has founded and produced five popular podcasts, has regular gigs on prime-time TV and is a sought-after MC for events around New Zealand.
"There will always be anxiety and self-doubt and freak outs but if you can push through that, risk can be rewarding – whether that's in business or running marathons."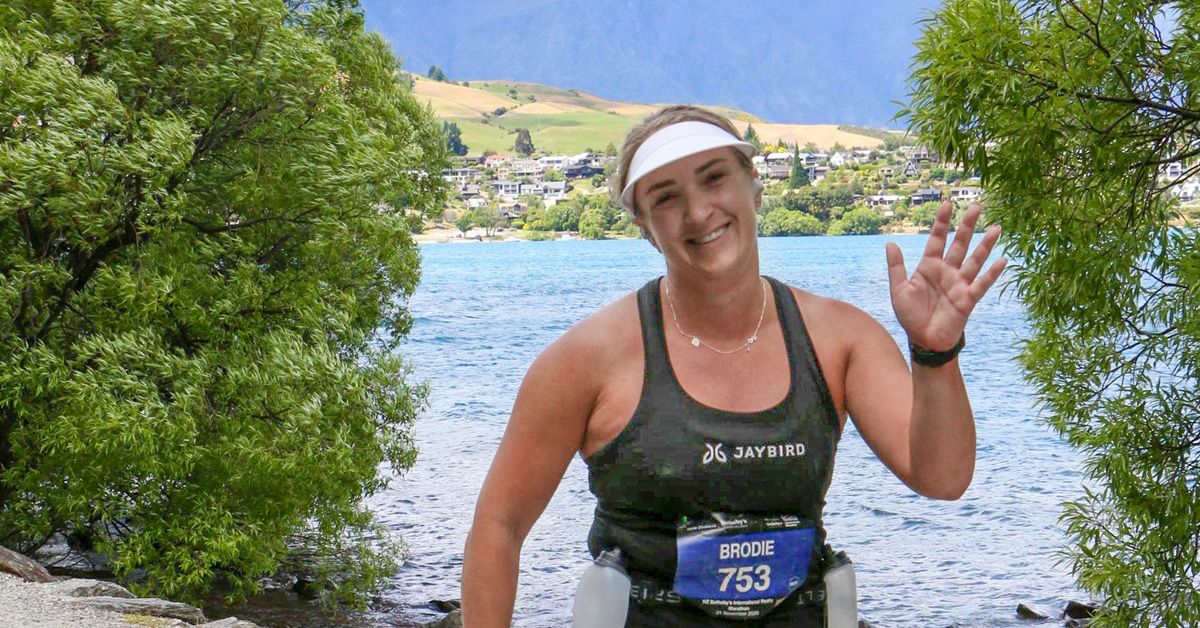 "It's really difficult to train for an ultra with professional commitments and overseas work trips," she says. "But I try to make time. For me, it's my down time so I diarise my training and I don't overcomplicate it. A long run on the weekend and a couple of shorter runs mid-week is usually my go-to routine. It's a juggling act with work and life but when you can achieve something under those circumstances without putting too much pressure on yourself, it's an awesome feeling."
Pressure is something Brodie has become accustomed to with such a fast-paced career, but she's a firm believer in being the architect of her own success. Brodie Kane the business, the woman and the brand are doing exceptionally well – The Girls Uninterrupted podcast (delightfully unfiltered discussions between Brodie and friends) and Out the Gayte (three Kiwi men discussing life through a LGBTQ+ lens) have had millions of downloads and are staples on the NZ podcast charts.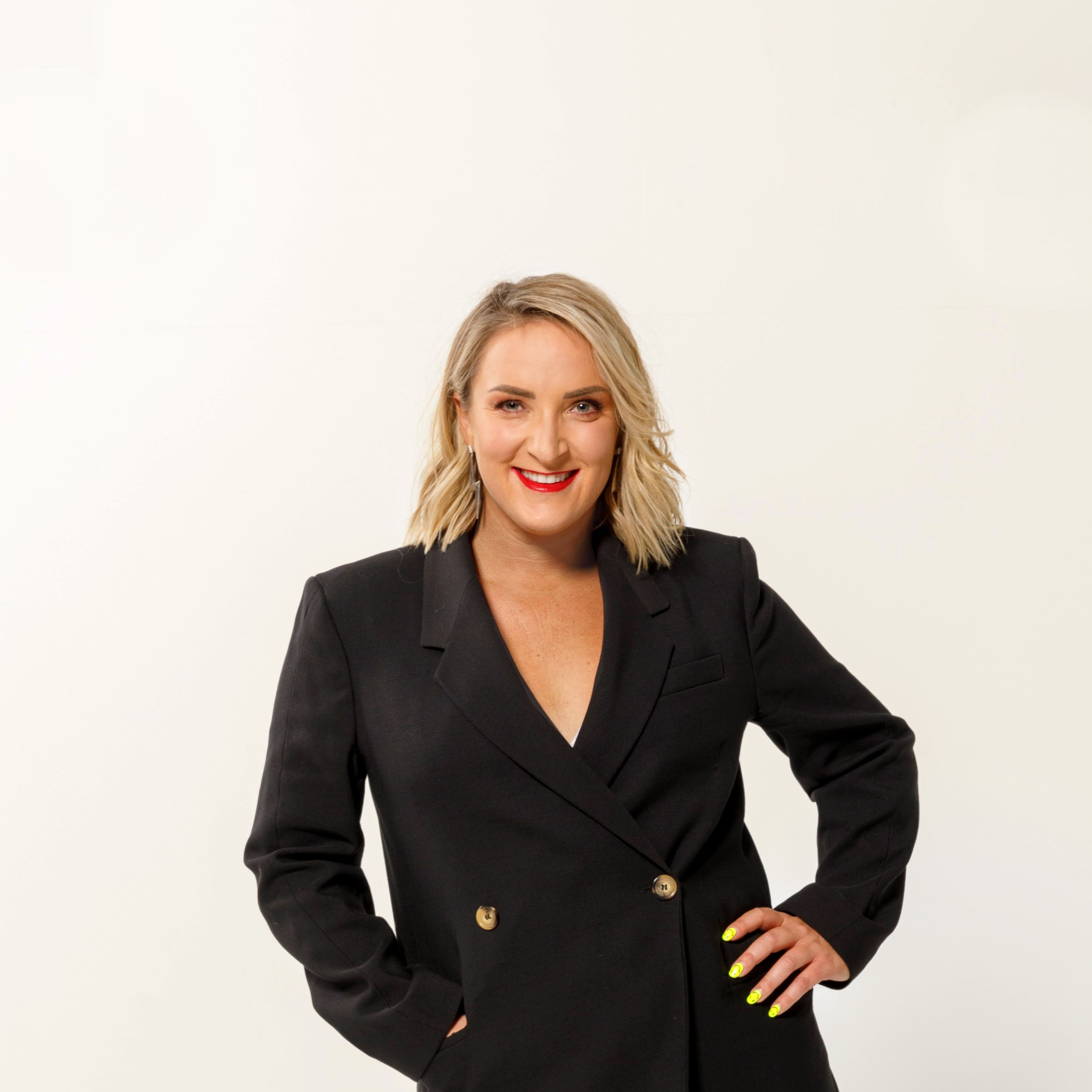 "I have a real passion for going a million miles an hour and getting up and ripping into the day," she says. "Being in control of your own success is crucial. I look at a lot of successful women around the world, particularly in this kind of new media and broadcasting space, who have been so passionate about a project that they're working on. And they've been told 'no' but they've gone and done it anyway – and nailed it.
"It just goes to show that if you believe in something, you should go for it. There is room for everyone to be successful. There will always be anxiety and self-doubt and freak outs but if you can push through that, risk can be rewarding – whether that's in business or running marathons."