Historically controversial in our industry. An ingrained and historic sense of mistrust towards Real Estate professionals has commonly influenced opinions of our sector and shaped behaviours towards us. Identifying a Salesperson you can trust in this changed market however, has become critical to a vendors success in selling (or in the decision not to sell in some cases).
"You need to identify clearly who will ensure your house gets sold with its inherent value intact, in a market where buyers are working hard to undermine that value", says Fraser Holland, New Zealand Sotheby's International Realty Managing Director, Central Region. "Buyers have a fear of overpaying, and many are thinking and acting strategically, so vendors need an astute and experienced agent to counter this".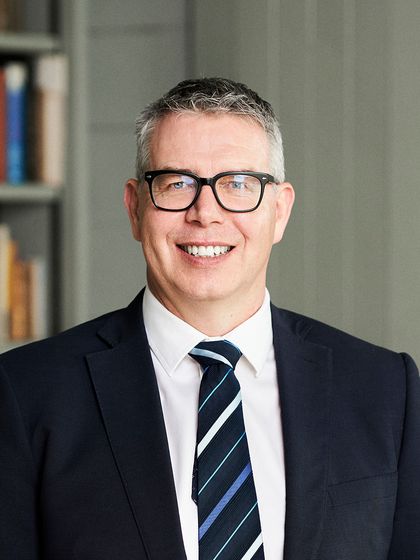 Outcomes being achieved by vendors in the marketplace, vary now more than ever, in terms of a successful sale and price achieved. It is therefore critical that you find and work with a Sales Associate whose knowledge you respect and whose advice you can consider and debate openly. Someone who can listen to you, and someone who you will listen to. The vendors successfully selling in this market are those that are listening and taking advice from the right agents.
Find an agent that understands the economics, the buyer behaviours; someone that has factual and relevant market information to hand – someone you TRUST. This trusted advisor may even caution against selling depending on your circumstance. Test them – test their knowledge, test their integrity, test their patience.
It has never been more important for us to be informed as an industry. While everyone knows we are in a declining market, a market more favoured to buyers – they want to know "are we at the bottom?", if not, "when do we think we will hit the bottom?" Truth is the top of the market was picked many times over within the last few years, the same way the bottom is now being speculated on. We do look to statistics for indicators and a significant statistic noted recently from REINZ was the significant increase in the number of properties for sale in New Zealand excluding Auckland. On market volumes have increased a staggering 93.7%, from 8,155 in May 2021 to 15,799 in May 2022. The ultimate impact of this increase in inventory, due to more choice, less urgency and slower sales, is an eradication of pressure on prices.
"I have been surprised by the extremity and speed of the decline we have experienced", says Holland, "the winter season however is having an impact and I do not expect this intensity to continue, I expect more of a stabilising now, as vendors and buyers continue to adjust to the new landscape. As the market levels itself, confidence in transacting tends to return. It is instability in the market that people don't like, so any sense of stability returning, be it at lower levels, garners more transactional confidence".
Are we expecting the traditional Spring upswing that usually occurs? "I do expect a Spring upswing", says Holland, "the end of the year commonly behaves as a juncture for change; people move regions, lifestyle decisions are made, new schools are enrolled into – I see this year as no different from that aspect".
"There are however sub sectors of the market that I don't believe have seen the bottom, those with mass market characteristics – urban land development, large subdivision and land and build packages".
At New Zealand Sotheby's International Realty, we are not seeing stressed sales in our sector. Sales are continuing to happen the way they always have, because real estate never sleeps. People move, relationships change, downsizing occurs, job transfers happen. Unique and special properties are still selling well. The time to sell has certainly elongated but with high value properties comes less need to worry about a property becoming "stale" on the market. The majority of property is sitting on the market longer, so you are not alone in a lengthy period of exposure, and as property values reach $1.5M, $2M+ in the regions the number of buyers in that price bracket declines proportionately.
Our Sales Associates at NZSIR continue to lead the way with their market knowledge, industry know how, and strong understanding of the economic landscape with experience, integrity and intelligence as the foundation of their business. Owners will be empowered to make informed and prudent decisions in the process of selling their home, with Sales Associates who have a focus on upholding its inherent value.