In this picturesque corner of New Zealand, Wanaka is a destination that beckons travellers seeking both natural wonders and exquisite accommodation. Here, we invite you to explore three extraordinary Wanaka holiday homes that harmoniously blend indoor comfort with outdoor splendour, making your Wanaka stay truly unforgettable.
Views on Stone Street
Nestled amidst the natural beauty of Lake Wanaka, 'Views on Stone Street' embodies the quintessential Wanaka holiday home experience. This enchanting retreat welcomes you to explore its every outdoor nook, enticing you to unwind, entertain, and immerse yourself in its serene surroundings. Situated within easy reach of the town centre, 'Views on Stone Street' stands as a top choice for your Wanaka getaway.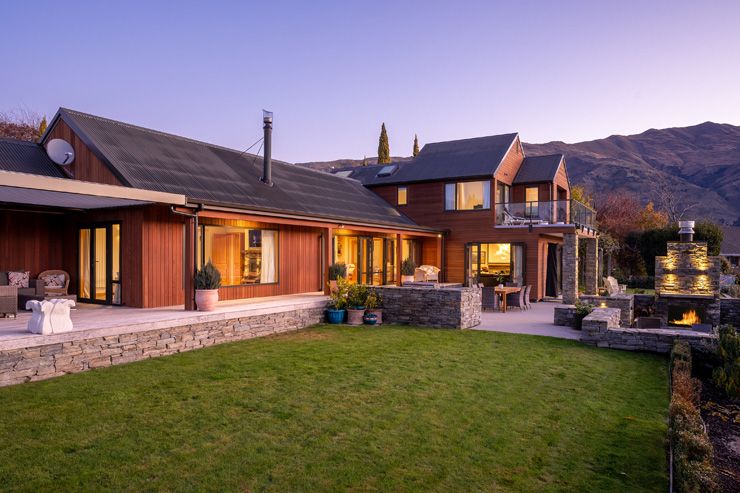 Step outside, and you'll discover a cozy enclave radiating warmth, with a majestic stone fireplace at its heart, providing the perfect setting for gatherings with friends and family. In one corner, a lavish spa pool beckons, promising endless relaxation. Envision yourself basking in the splendour of Wanaka's mountain vistas and the tranquil expanse of Lake Wanaka, all from the comfort of your exclusive retreat.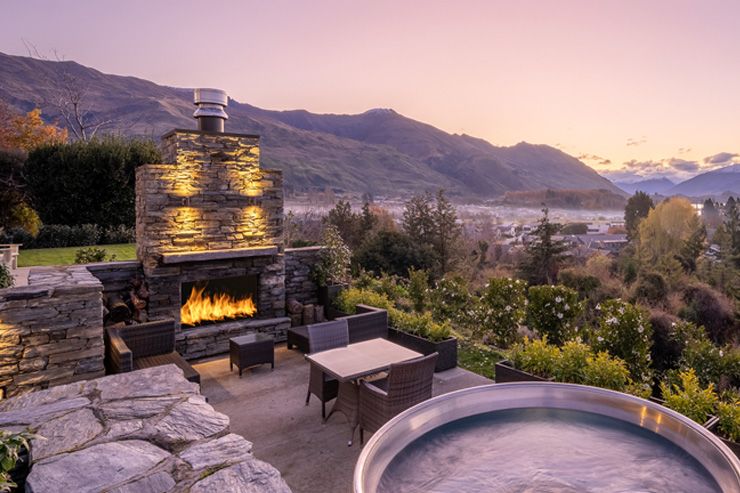 At 'Views on Stone Street,' the art of open-air living reaches new heights, where indelible memories are woven into the fabric of your Wanaka holiday.
The Wanaka Retreat
At 'Wanaka Retreat,' you'll find a holiday home that truly lives up to its name. This Wanaka accommodation offers an outdoor heated swimming pool and a large dining and BBQ area, making it an excellent choice for families and groups.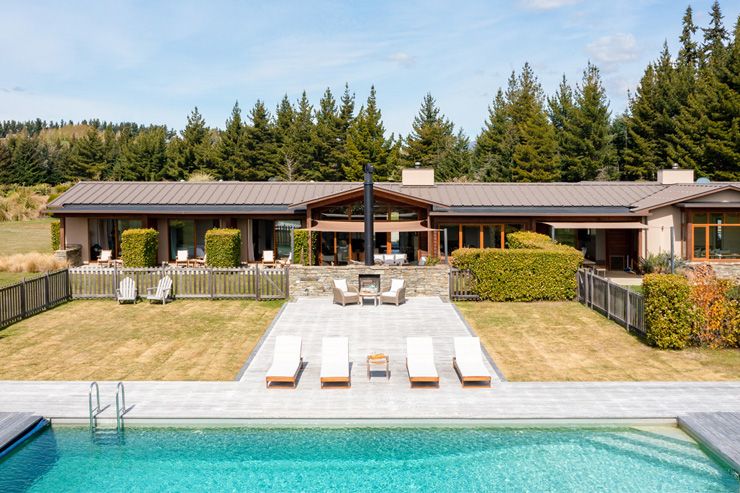 The inviting pool is perfect for unwinding after a day of exploring Wanaka and Aspiring National Park. Picture yourself soaking up the sun's rays on the outdoor loungers, indulging in a relaxing swim, or enjoying a good book.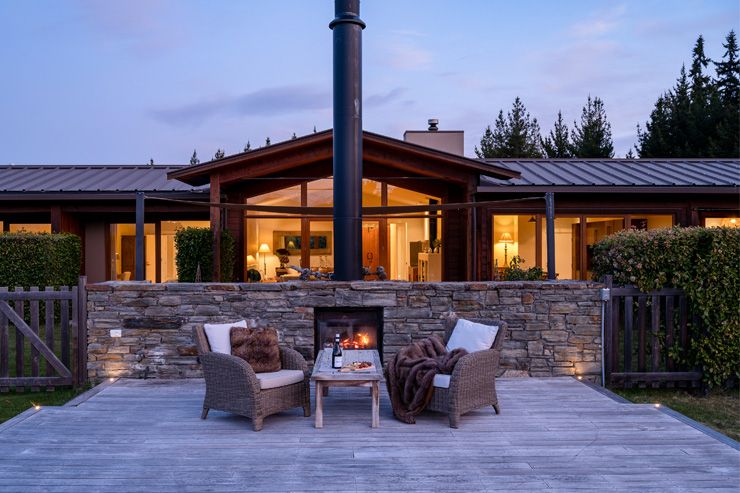 As the sun sets, gather around the elegant Otago schist stone fireplace. It not only provides warmth but also acts as a captivating focal point for your evenings.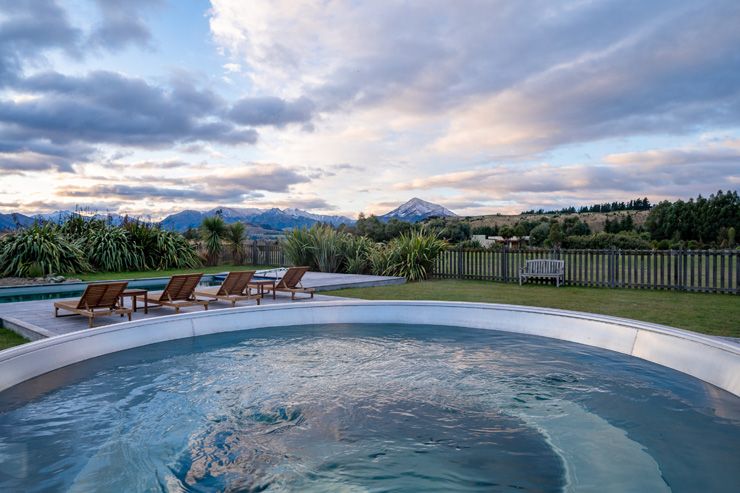 For the ultimate relaxation, slip into the Stoked Hot Tub, tucked away in a secluded corner. It's where cares melt away, and the great outdoors become your personal oasis.
Beauty on Penrith
'Penrith' is a true masterpiece among Wanaka holiday homes. Adorned with expansive glass doors and windows, this holiday house offers breathtaking views of Lake Wanaka and the majestic mountains. It's the perfect choice for those seeking the pinnacle of Wanaka's accommodation options.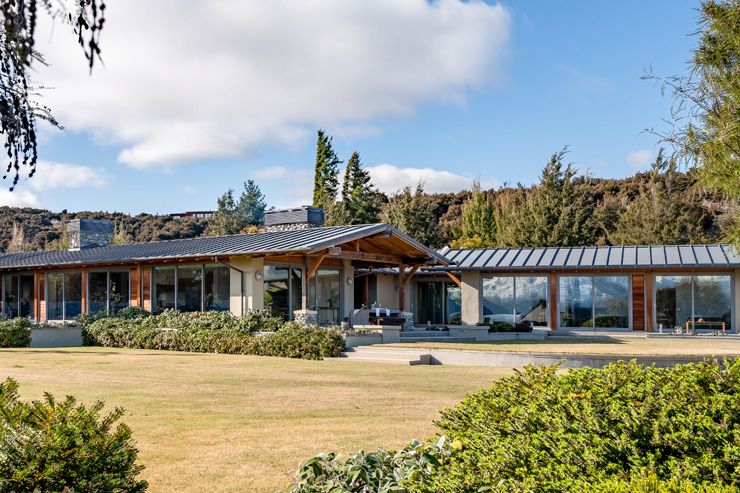 The garden here serves as the backdrop for delightful alfresco summer evenings. An elegant dining table takes centre stage, providing unparalleled views and creating the ideal setting for unforgettable outdoor meals. After dinner, the welcoming outdoor fireplace becomes the focal point for your alfresco gatherings, ensuring that every moment of your Wanaka holiday is filled with warmth and relaxation.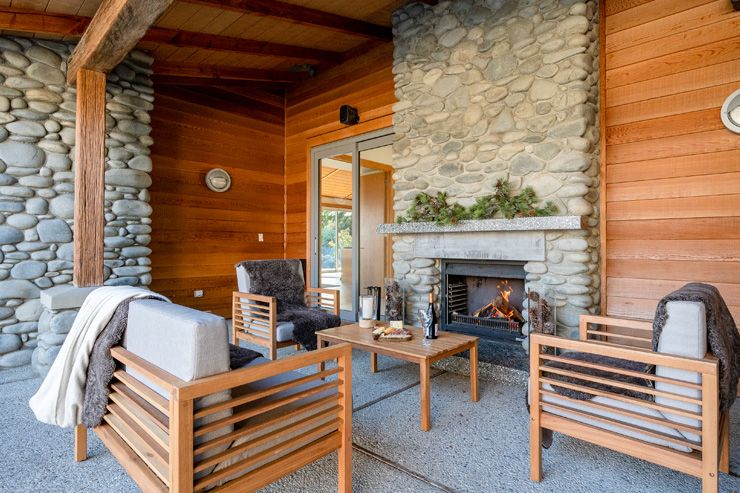 Penrith stands as a testament to the allure of Wanaka holiday homes, where the convenience of the town centre, the beauty of the surrounding mountains and lake, and the charm of Wanaka's accommodation options blend seamlessly to craft an unforgettable New Zealand holiday.