An escape from reality, where nature meets luxury.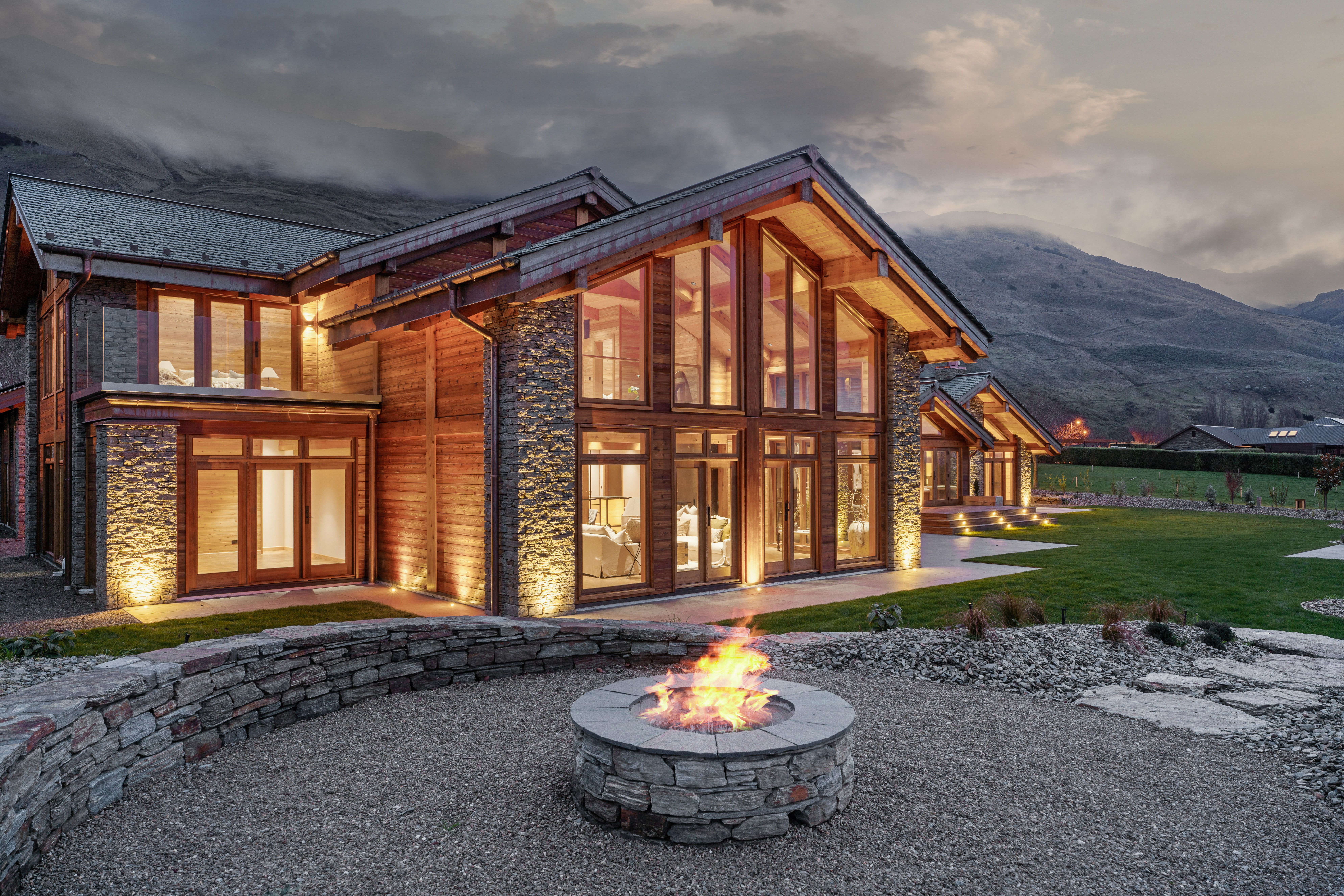 This incredible Wanaka homestead is unmatched in the way it unites luxury, nature and sustainable living so effortlessly. Living within its timber-clad walls, your relaxation and connection with the outdoors will be forever elevated.
Over 740 sq m it accommodates six bedrooms, seven bathrooms, several living spaces and a wellness hub. The property is capacious yet comfortable and you are forever drawn into luxuriously appointed, intimate spaces. The home stands as a jewel in an award-winning residential development Far Horizon Park which boasts panoramic vistas of the Southern Alps.
At the heart of this masterpiece lies a commitment to sustainability. Over three years in the making, the home is a true marvel of natural materials, powered by solar energy, embodying a harmonious co-existence with its awe-inspiring surroundings. Partnered with a dedicated wellness centre, an indoor spa, sauna, and steam room, this property has a focus on both eco and personal care. Immerse yourself in a world where tranquility and innovation intertwine seamlessly.
Check the property out here.